FDR's 1936 Landslide and the Triumph of the Liberal Ideal
2023 Independent Publisher Book Awards Gold Medal for US History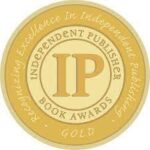 2022 Kirkus Prize Nominee
Nominee, The New Deal Book Award
Amazon #1 New Release in Campaigns & Elections
An Amazon "Hot New Release" in "Political Parties,"
"Elections," "US Presidents," and
"Presidents & "Heads of State Biographies"
"A robust chronicle of Franklin Roosevelt's quest to stay in the White House. . . . a brisk,
spirited narrative, abundantly populated and bursting with anecdotes . . . A prodigiously researched
and exuberantly told political biography/history."
– Kirkus Reviews (Starred Review
)
"Pietrusza . . . makes the most of his engrossing tale. . . .  a lively story that is rife with
strong personalities and blood stirring incidents. . . . appealing."
– Library Journal
"a sweeping yet minutely detailed chronicle of FDR's 1936 reelection campaign . . .
an exhaustive and expert chronicle of a critical American election."
– Publishers Weekly
"It has been many a moon since I had as much fun as I . . . did reading Roosevelt Sweeps Nation."
– George F. Will, Pulitzer Prize-Winning Columnist
"David Pietrusza's Roosevelt Sweeps Nation combines penetrating research with good illustrative anecdotes
to bring the 1936 presidential election between FDR and Alf Landon into sharp focus.
A marvelous and important history. Highly recommended!"
– Douglas Brinkley, professor of history at Rice University, Katherine Tsanoff Brown Chair in Humanities,
and author of Rightful Heritage: Franklin D. Roosevelt and the Land of America.
"David Pietrusza has done it again—another fascinating, easy-to-read book on a key moment in history. Franklin Roosevelt won a massive victory in 1936, cementing his New Deal permanently. Pietrusza brings FDR's era to life and shows us how it happened."
— Larry J. Sabato, Director of the University of Virginia Center for Politics
"Magnificent, rollicking, and unbelievable!"
— John Batchelor, CBS Eye on the World Radio Host
"The 1936 election was not just another FDR victory, but an important turning point in the nation's history. The story David Pietrusza tells is riveting and the cast of characters is fascinating. Franklin Roosevelt was the most skillful American politician of the 20th century and this election was a decisive affirmation of his power and appeal."
— Ron Faucheux, political analyst 
"In the style and with the depth of research of David McCullough, David Pietrusza makes history come alive in his latest book 'Roosevelt Sweeps Nation.' From religious characters like Father Divine and radio preacher Charles Coughlin, to political ones like Huey Long and Roosevelt himself, the book is a delightful and compelling read."
— Cal Thomas, Syndicated Columnist
"Thorough and Profound . . . a compelling story that makes a reader want to keep reading . . .
 . 
This is more than an election book; it is a human book."
— Newsmax
"Another great election year chronicle from [David Pietrusza] — such a colorful story & writing. Couldn't be juicier."
— Whit Stillman, Director and Academy Award Nominated Screenwriter 
"Who could spin an interesting tale out of an election in which one candidate gets 62 percent of the vote and carries all but two states? David Pietrusza, the author of some of the best campaign books ever written, renders
FDR's 1936 landslide over Alf Landon into a page turner with an operatic cast of characters.
Like his volumes on 1920, 1932, 1948, and 1960, Pietrusza has produced another masterpiece."
— John Bicknell, author of America 1844:
Religious Fervor, Westward Expansion and the Presidential Election That Transformed the Nation
and Lincoln's Pathfinder: John C. Fremont and the Violent Election of 1856
"If every historian researched as deeply and wrote as gleefully as David Pietrusza, what a wonderful world it would be! Roosevelt Sweeps Nation is a welcome reminder that politics has always been a dirty business, practiced by flawed (and often outrageously flawed) people, and that nothing in America today is 'unprecedented' — no matter what the pundits say."
– Kathryn Smith, Author of The Gatekeeper:
Missy LeHand, FDR, and the Untold Story of the Partnership That Defined a Presidency
"With eye-popping detail and a breezy, relatable style, David Pietrusza sweeps through the political dynamics and quirky personalities pressing on FDR's first re-election campaign in 1936. Roosevelt Sweeps the Nation shows that victory was no guarantee against the "isms" of socialism, fascism, and communism and the Great Depression's devastation when the American people were still hungry for happier days. Pietrusza not only captures a pivotal campaign but he also captures an era."
— Jane Hampton Cook, author of The Burning of the White House 
"It is a testament to David Pietrusza's mastery of storytelling–and his historian's knack for finding all the good quotes–that the reader goes through Roosevelt Sweeps Nation wondering if FDR is going to pull off an election victory that happened almost a century ago. What seems in hindsight to have been inevitable was anything but at the time, and the forces against the New Deal ran the gamut from the rarefied to the ridiculous."
– Michael Malice, author of The New Right, Dear Reader and The Anarchist Handbook
"… combines insightful analysis with a great deal of humor and wit, and an appealing style that will provide hours
of reading enjoyment. [Pietrusza] has hit another one out of the park. This promises to be one of
the best, if not the best history non-fiction work of 2022."
– POTUSGeeks Blog

"David Pietrusza is my favorite historian, and Roosevelt Sweeps Nation is Pietrusza at his best. Nobody can tell a better story than Pietrusza, who always shows you there's more to the story than you thought—that there is juicy stuff hidden in our history that nobody has bothered to suss out or that has long been forgotten. This is another page-turner you won't want to put down. At a time when Americans can use a reprieve from today's news, Roosevelt Sweeps Nation is just what the doctor ordered. And David Pietrusza is a national treasure."
-Matt Lewis, Senior Columnist, The Daily Beast 
"Roosevelt crafted an election strategy so strong that it has defined national campaigns of both parties ever since. Now historian David Pietrusza brings the stunning 1936 Roosevelt Sweep to life, with timely lessons for our current  challenges."
-Amity Shlaes, Author, Great Society.
"Many of us think we know the 1936 election. Not so! In this gripping, rip-roaring tale, David Pietrusza shows just how varied and deeply divisive was the Roosevelt-Landon race in all its demagogic, demographic diversity.  Readers will find the author's portrayal of his characters, well-known ones like Father Charles Coughlin, Jesse Owens, William Randolph Hearst, and Alice Roosevelt Longworth—but also less familiar people like the feather-wielding asylum escapee, Frank 'Woody' Hockaday—to add hugely to our understanding of the time and its divisions over the nascent New Deal. In this exhaustive but always energizing treatment, the parallels with today's polarizing politics, especially around issues related to race, elections, polling, the media, and the role of government, are all telling.  Those who think our time's challenges are unprecedented will find this deep dive a bracing corrective."
 – Katherine A. S. Sibley, Professor of History and Director of American Studies, Saint Joseph's University
"Roosevelt Sweeps Nation is a remarkable book! David Pietrusza is America's preeminent presidential historian, 
providing history lovers with a thoughtful, highly-entertaining portrait of Roosevelt's thrilling 1936 campaign and victory.
Readers will enjoy Pietrusza's narrative and crisp, thoughtful writing style. He does what all great historians
do — bring critical moments in history to life for a new generation of readers!"
– Bob Batchelor, cultural historian and author of
The Bourbon King: The Life and Crimes of George Remus, Prohibition's Evil Genius


"A superb addition to our understanding of presidential elections, written by one of our most gifted historians."
– Prof. J. Edward Lee, Past President South Carolina Historical Association
"all of [Pietrusza's] books are brilliant, but this is just phenomenal."
– John Rothmann, KGO Radio (San Francisco)
". . . masterfully ties together the different personalities and parties surrounding the president.
. . . Pietrusza makes all this history come alive . . ."
– The New York Sun
"an engrossing story of the 1936 presidential election . . . brings the time period to life capturing a polarized nation similar to the one we are living in . . . reads like historical fiction."
– The Albany Times-Union
"Roosevelt Sweeps Nation" is a gritty tale. Pietrusza takes us behind the scenes and reveals the true character and intentions of FDR, as well as his political allies and enemies. The result is a thrilling and informative exploration of an overlooked but important presidential election."
– The Federalist
"[Pietrusza's] magum opus . . . sprawling, colorful"
– The Epoch Times
"thought-provoking and highly readable."
– James Strock, Author of Theodore Roosevelt on Leadership: Executive Lessons from the Bully Pulpit
"I enjoyed this book so much because condensing it to a particular period and being able to look more deeply into the personalities involved, it opens up a world of questions which you only want to learn more about. . . . . [T]he detail, the little descriptors, the ability to color a scene and make you feel like you are right there is really nicely done . . ."
– William Harris, Deputy Director, Franklin D. Roosevelt Presidential Library and Museum
"fascinating."
– Joe Donohue, The Northeast Radio Network
"a robust historical overview . . . a rich narrative that introduces the reader to a diverse cast of characters . . . a must read for anyone who wants to understand how this important election helped shape the government that we have today."
– The University Bookman
"the author makes past history crackle with the timeliness of today's news."
– Flagpole Magazine